"The Material That Dreams Are Made Of"
The images offered represent what has become our signature sophisticated style, christened by Davinci Home as Luxury Bites.
Rather than cling to the past, our premium world seeks to reinvent, seducing with its unique and unmistakable stamp. We seek new solutions through Davinci Home research, our other design firm, where many of our prototypes are born and evolve from contemporary concept, to true luxury furniture.
We hope you savor this small taste, this wonderful show only our pieces provide integrating shamelessly with completely different aesthetics.
Read more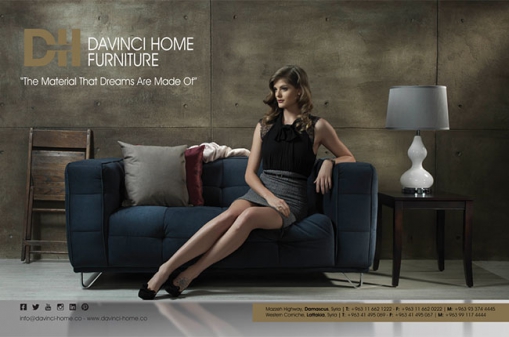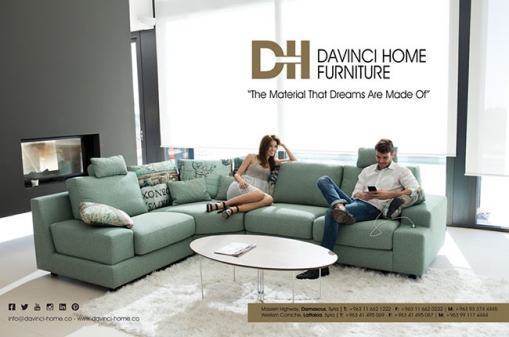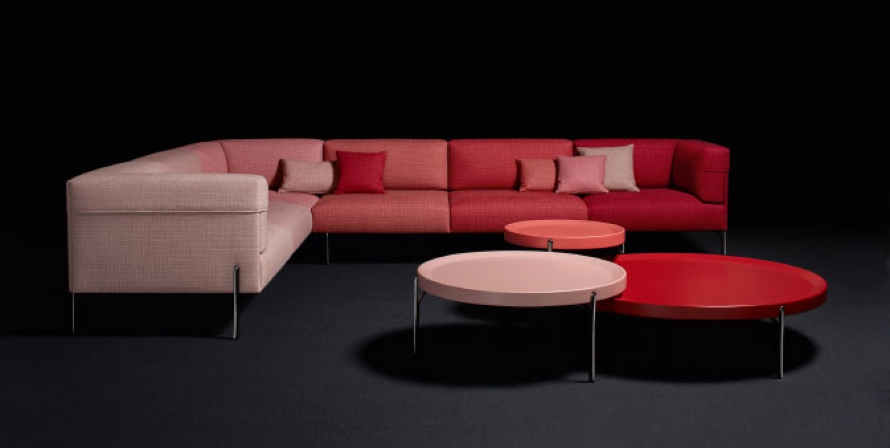 PHILOSOPHY
SENSE & SENSIBILITY
At Davinci Home we extract the essence of the classic. We reinterpret and adapt to today's world where needs have changed and practicality reigns over pure aesthetic. We then combine technology and comfort with the highest quality and in the most elegant way possible

This is a universe that comes from the love that Davinci Home has for art and beauty. Beauty that took shape in her first creations and still marks each of the collections that we currently do
Read more
BLENDING HANDCRAFTING PRECISION WITH CREATIVE DESIGN MINDS
ABOUT US
WHO WE ARE
Davinci Home is a design brand that reflects an intense way of living, bringing fierceness, strength and power into an urban lifestyle. With a diverse range of furniture, casegoods, upholstery, lighting and rugs, and through sensory design, we pass on a unique experience in every piece we design and produce. Every day our tribe of designers and craftsmen search for the most high-quality materials and innovative techniques to bring the comfort, functionality and personality your spaces deserve. Davinci Home's diverse
customization solutions, wide range of materials, fabrics and finishes and short lead-time collection provides you all the elements that you need for a winning project. Davinci Home is present at the world's most renowned design events with new versatile design products for eclectic environments that foresee the next trends. Handcraft in Syria and sold worldwide, we are the choice for the most remarkable high-end residential and hospitality projects throughout the world
Read more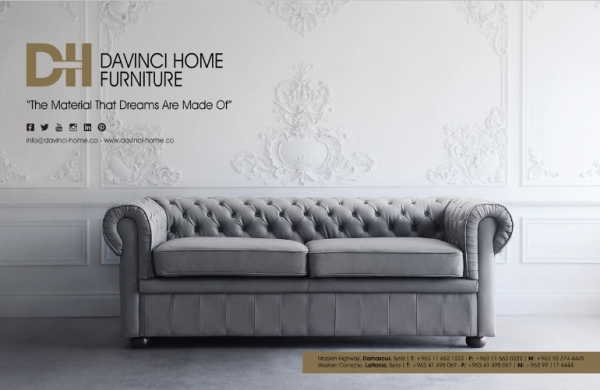 MANUFACTURE
---
Exquisite and unique pieces providing luxury, quality, distinction and comfort to any space.
UNIQUE
FURNITURE
Each of our pieces is individually made, pampered by expert artisans in every finishing detail, leaving a part of their own imprint behind. In this way, each piece is unique, unrepeatable and timeless representing the elegance of those who choose us. A unique piece of furniture with our seal, the hallmark of Davinci Home.
Read more